Between 11th and 13th April, Liam visited Leeuwarden for the AOB pre-visit. Kees (Noorderlicht) and Claudia (Brave New World Producties) took him to the location for the SEX SHOOTER | The Liberation of sexual identity exhibition and the Turkish video installation . A fascinating meeting took place with the main artist, Hester Scheurwater, in which Liam shared the context of the Ulysses episode, and rich connections and resonances were found in Hester's approach and plans.
Liam walked around the city and commented on how wonderful it was to get to learn more about Leeuwarden and its history and architecture. Claudia hosted Liam and Kees to dinner in her house and also took Liam on a drive around the province, including the Wadden Coast where he stood holding hands with the Jan Ketelaar artwork, Waiting for High Water.
The site visit was invaluable. Not just to show Liam the city, but also, crucially, to position and contextualise the public event in Joyce's episode XIII.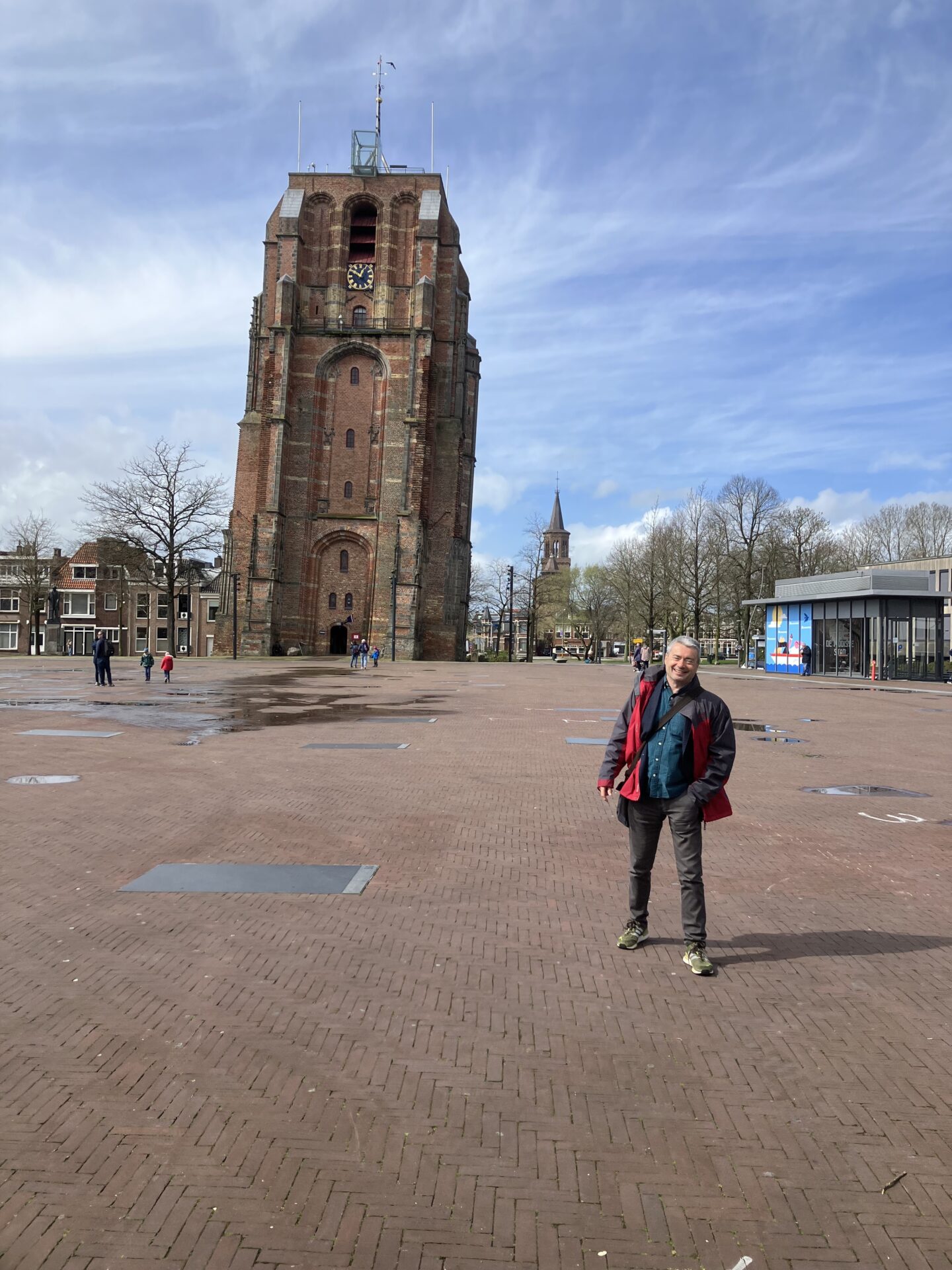 ULYSSES European Partners:
Arena Ensemble (PT)
ARTS OVER BORDERS (IE)
Blaagaard Teater (DK)
Babes-Bolyai University, Faculty of Theatre and Film (RO)
Brave New World Producties (NL)
Budapest Brand nZrt (HU)
Commune di Trieste (IT)
CHORUS (GR)
Create.Act.Enjoy (RO)
Critical+Xwhy Agency (LT)
Fundación Uxío Novoneyra (ES)
gethan&myles and Collectif ildi ! eldi (FR)
Lumo Light Festival (FI)
Museo Joyce Trieste (IT)
Museum of Literature Ireland, MoLI (IE)
Noorderlicht (NL)
ONASSIS Stegi (GR)
Rimini Protokoll (DE)
Teatrul National Lucian Blaga din Cluj-Napoca (RO)
Vilnius City Museum (LT)
Yalan Dünya Films Ltd. (TR)
Department of Foreign Affairs, Ireland