Public access
Open / Age guidance 18+
Tickets
Free entry.
Venue
Het Stationskwartier, Snekertrekweg 1, Leeuwarden, Netherlands
Date & Time
16 September – 17 December, 2023 | Wednesday – Sunday inclusive 12.00 – 18.00
Language
Dutch
Visitor Guide
Click image to download guide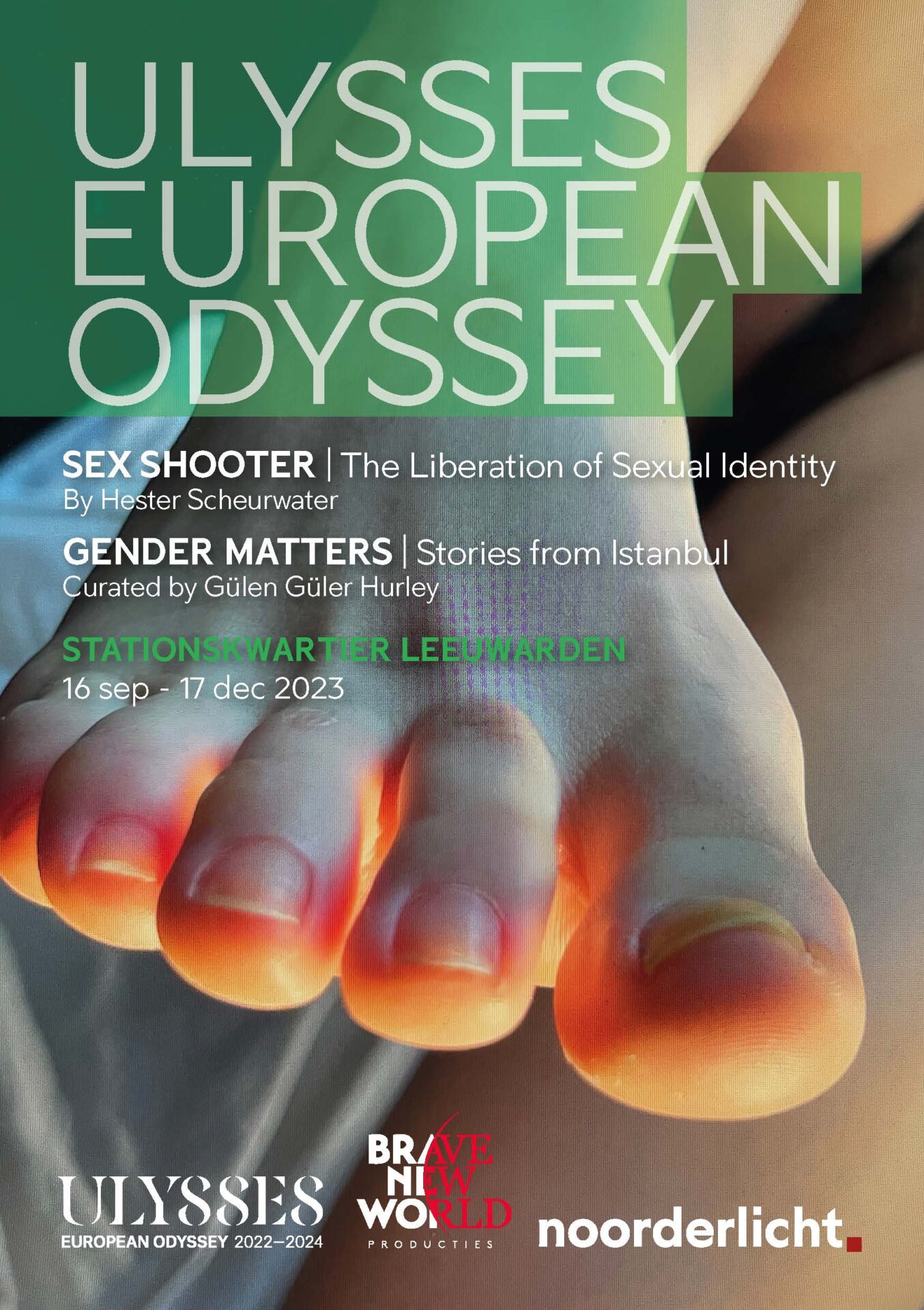 Noorderlicht worked on 'Nausicaa', maybe the most controversial and immoral chapter (episode 13) of Ulysses. Sexual identity in contemporary Europe, male/female relationships, voyeurism, power, body/image, fantasy, tumescence, painting are the themes of this episode. The event consists of a multimedia exhibition, which will be on view – or more accurately experienced – from 17th September to 17th December 2023, in Leeuwarden in various spaces in Het Stationskwartier, a large publicly accessible building near the city's railway station and city centre.
SEX SHOOTER | The Liberation of sexual identity is the title of the exhibition by Hester Scheurwater. SEX SHOOTER wants to initiate a dialogue within the urban community of Leeuwarden about tolerance and understanding of which sexual identity someone feels at home with, without having to take responsibility for it or run the risk of being discriminated against and/or insulted. 
Leeuwarden is a small city (almost 100.000 inhabitants) in the north of the Netherlands and the capital of the province of Friesland and one of the oldest cities in the northern Netherlands.
In 2021, the city was the location for Pink Saturday, organised annually in one of the cities of the Netherlands, with the aim of raising awareness and acceptance of sexual and gender diversity. Activities were organised all over the city under this theme.
Noorderlicht gave artist Hester Scheurwater a commission with the title SEX SHOOTER | The Liberation of sexual identity. The theme deals with sexuality and changing concepts of gender. The end result is a mixed media installation, which is currently being presented in Leeuwarden as part of the Noorderlicht Biennial 2023. Noorderlicht asked Scheurwater to visually translate chapter 13 of Ulysses, together with several young image-makers. She looked at this chapter on sexuality, voyeurism and objectification from the perspective of changing ideas about gender. This ties in with the central theme in her oeuvre, the reclaiming of sexuality in a public context, and gives the artist space to explore a new terrain. 
For this commission, she placed an open call, to photograph the naked body and sexuality of people who identify with the theme of 'Gender Freedom'. In essence, she has created a self-portrait of them. After all the people who responded to the call identify with Scheurwater's work and her ideas on sexuality. They chose to be represented not only with their bodies, but also with their ideas about self-determination. Her visual research has culminated in a multimedia exhibition.
Hester Scheurwater was chosen because she has manifested herself for several years with confrontational work that addresses female sexuality. For some time now she has also focused her lens on other genders, which makes her an excellent partner in our project.
On 16th December a symposium will take place in collaboration with COC Fryslan, an organisation working to promote the interests of lesbian women, gay men, bisexuals and transgender people (LGBTs) and Tumba, a knowledge centre for discrimination issues, diversity and equality.
In addition to Hester, Liberian-Dutch author Vamba Sherif will 'rewrite' the chapter from a contemporary point of view. Together, Sherif and Scheurwater explore the possibility of a stronger cross-pollination between their visual art and literature.
Noorderlicht presents SEX SHOOTER | The Liberation of sexual identity during the Noorderlicht Photobiennial 2023, boosting the visibility of the project.
For an indication of Scheurwater's work, please reference the photo. The work shown is existing and does not represent the new work made for this project (see photos below). Age guidance 18+
Event Photos
Photo credit: Arjen Jan Stada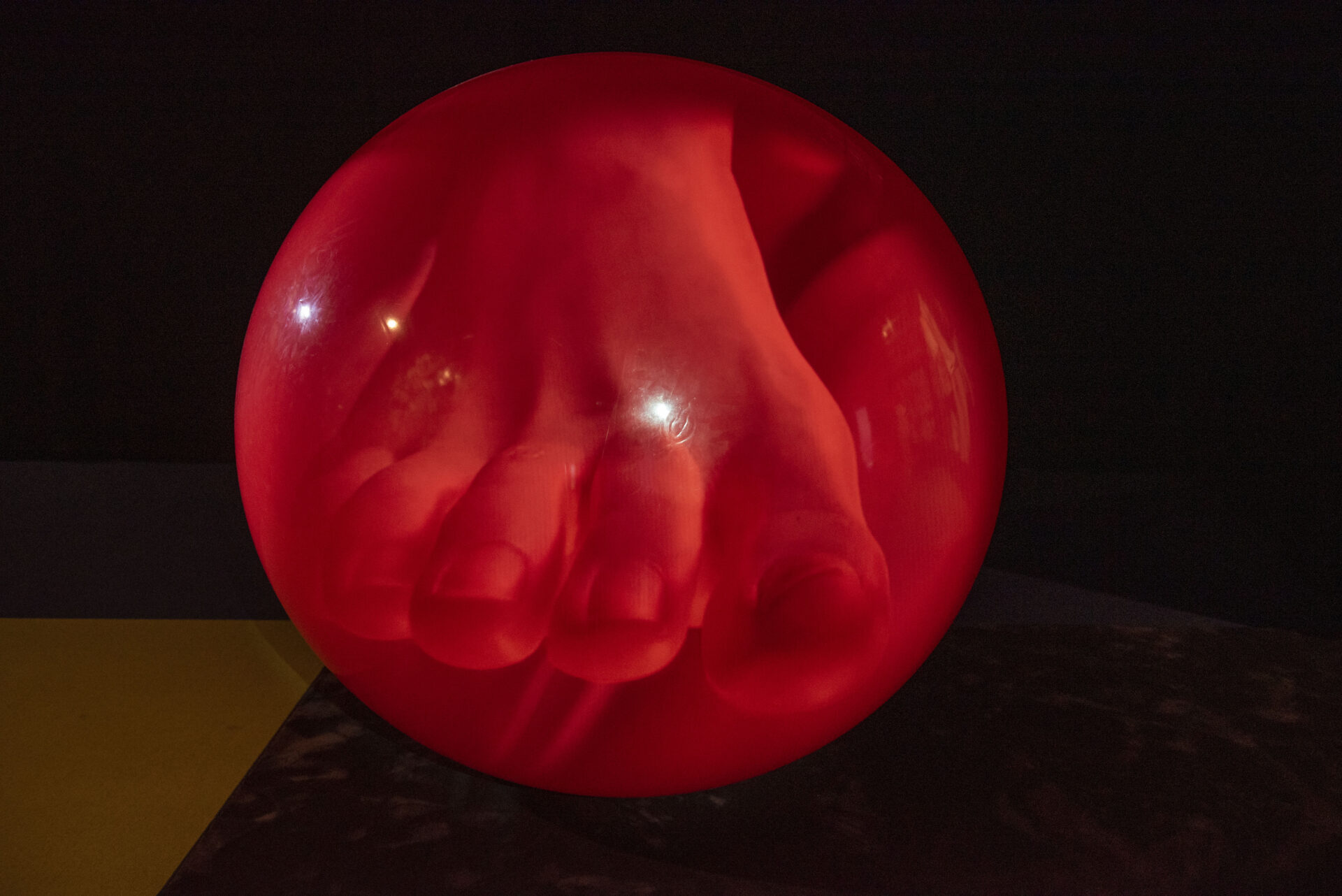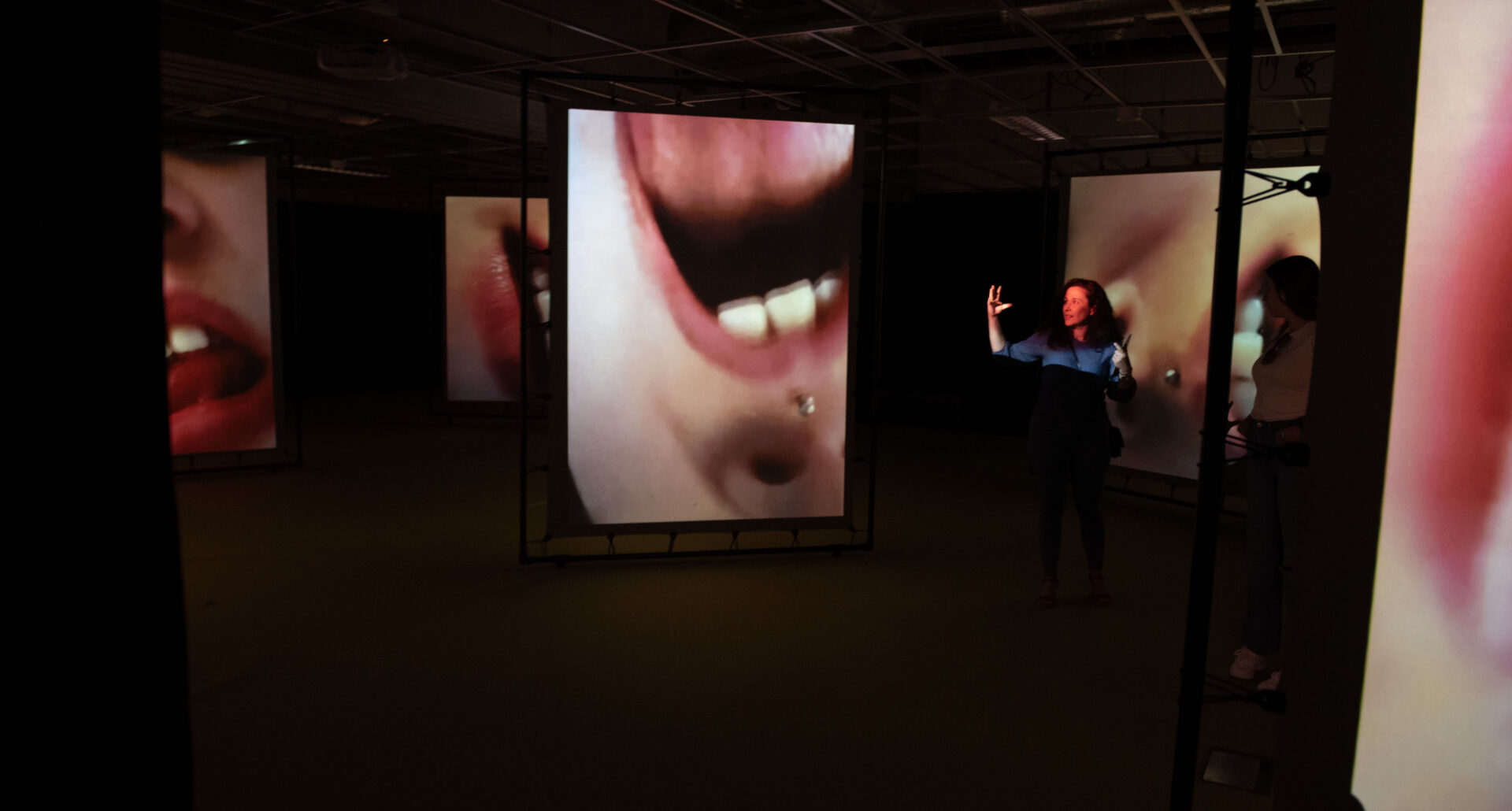 SEX SHOOTER also features the work of Nelke Mast and Chiara Pastoor, two young artists who are also focussing on the female body and perception of women in society today.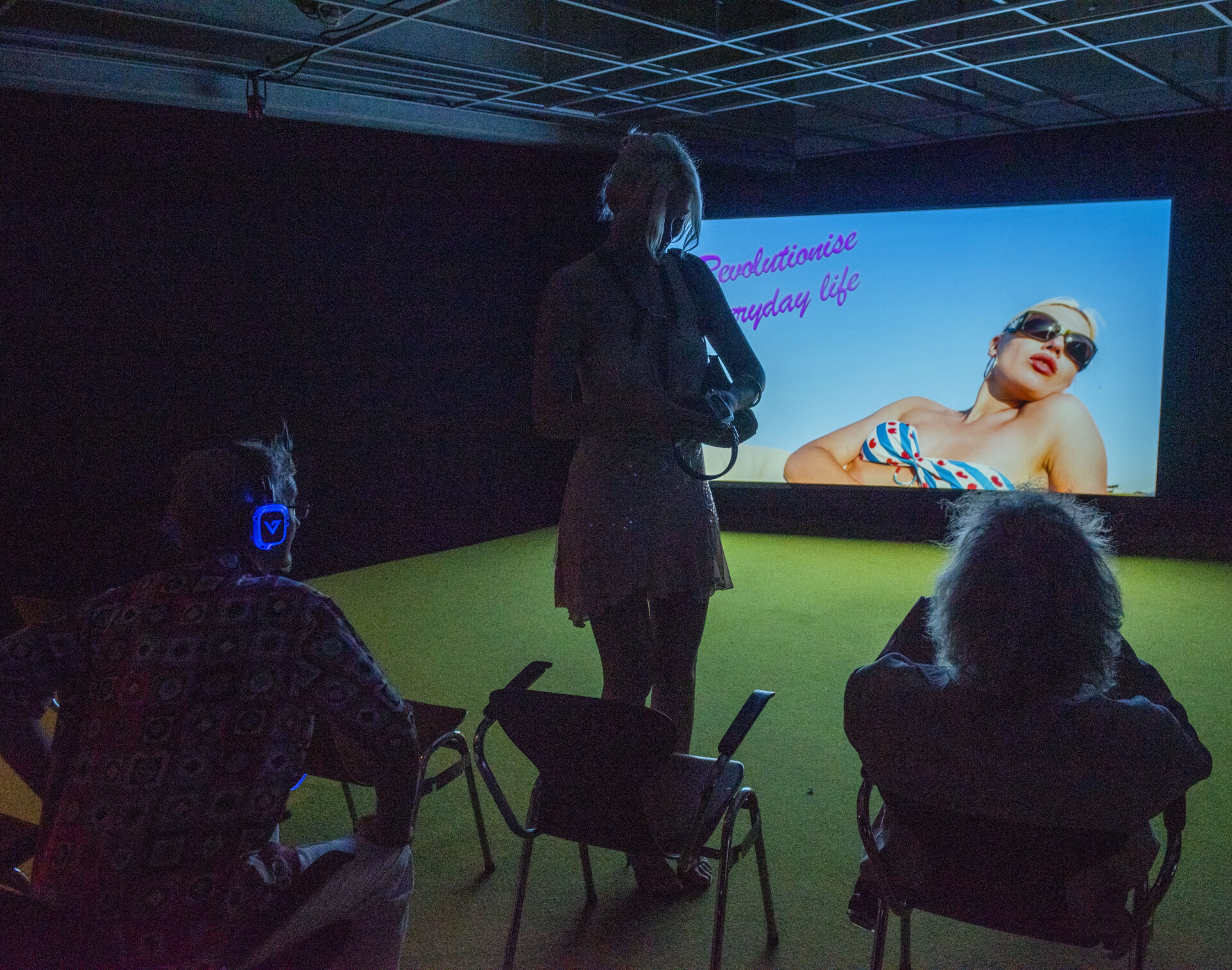 SEX SHOOTER offers a Dutch perspective. In an adjoining exhibition space is the modern day Turkish perspective. A video installation entitled Gender matters: stories from Istanbul.