PRESS RELEASE / Monday 2 October 2023 ulysseseurope.eu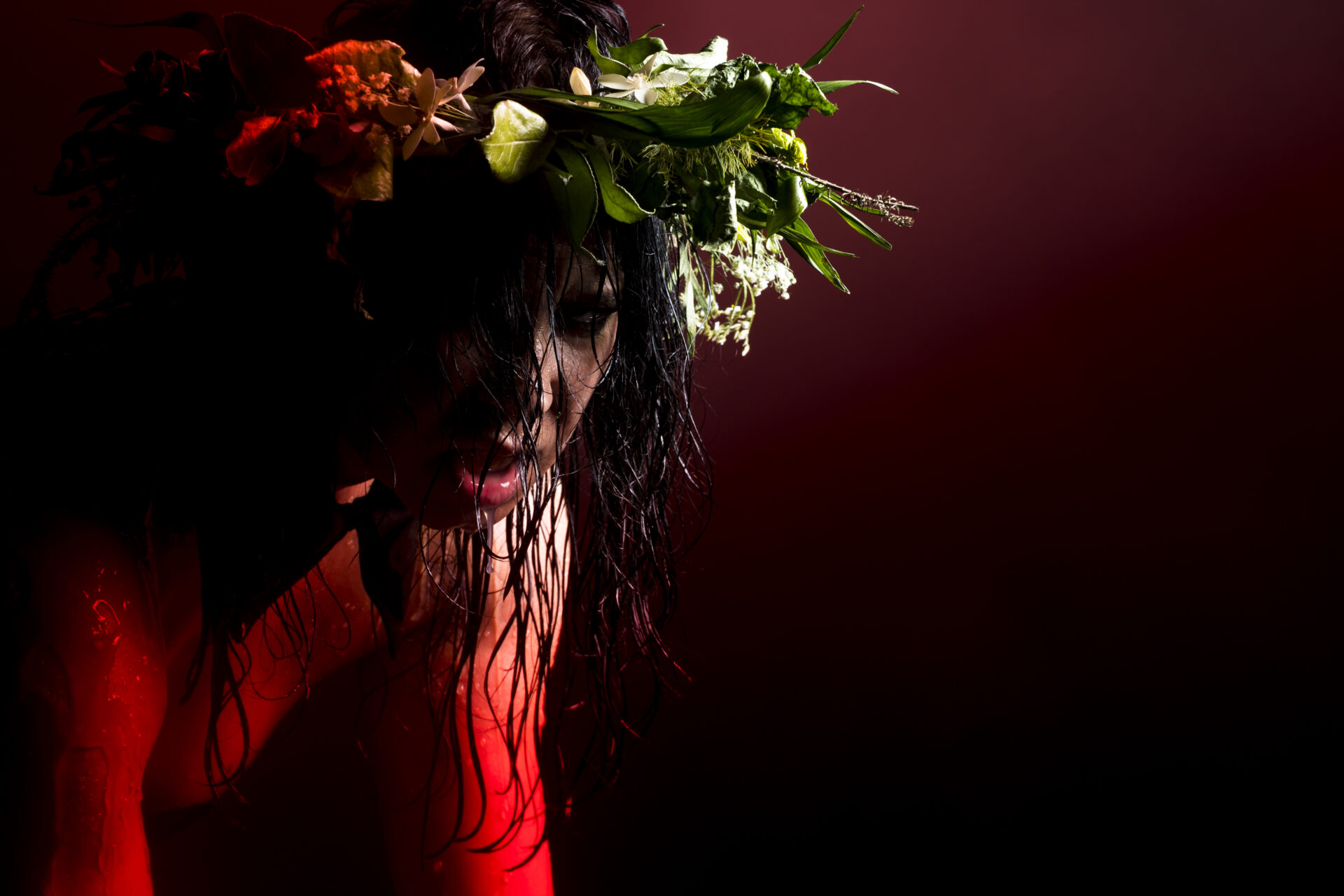 – Nighttown will take place in Oulu, Finland, from 17-19 November 2023
– Inspired by the Circe episode of James Joyce's Ulysses, mental well-being in Europe highlighted in the 'happiest country in the world'
– Produced by Lumo Light Festival and Flow Productions, presented as part ULYSSES European Odyssey
– Free entry to be booked in advance from 17 October through the Lumo Light Festival website: https://lumo.ouka.fi
Audiences are invited to explore dreamworlds, the hallucinatory and the subconscious, and to reflect on mental well-being when they experience Nighttown, a multisensory immersive performance being presented over three nights in November at this year's Lumo Light Festival in Oulu, Finland, which is European Capital of Culture in 2026.
Nighttown runs from 17-19 November and is being staged in the atmospheric former Finnish National Bank building, which has been closed to the public for decades. Lumo Light Festival have created the new production in partnership with Flow Productions, the Oulu-based performing arts company led by award-winning dance artist Pirjo Yli-Maunula, who specialise in visually dramatic shows designed to stimulate the senses. She has co-created the show with the full team of 15 Flow Productions artists, who are drawn from across the globe, including Australia, Finland, Germany, Norway, Scotland and Ukraine.
Audiences at Nighttown will enter an atmospheric dreamworld where light, music, sound, film, dance and circus converge. As they journey through different rooms in the abandoned bank building audiences will come across characters, unexpected situations and discover a multisensory world of decadence and hallucinatory experiences.
Nighttown is an artistic response to the personal and social impact of the Finnish winter where the long nights and lack of sunlight affect people's moods and mental well-being. Finland has been named the world's happiest country, yet people struggle with seasonal affective disorder and cultural events like Lumo that work with light aim to boost well-being during the dark winter months.
Part of ULYSSES European Odyssey, the show is inspired by the Circe episode of James Joyce's Ulysses and Homer's Odyssey, which feature dreams and hallucinations. Through the lens of Circe's surreal, sometimes disturbing encounters with the unconscious, Nighttown explores the dreamlike potential of darkness. Shining a light on these hidden realms, it aims to promote mental health by embracing the fullness of the human psyche.
In Ulysses, the Circe episode written in a play format focused on the hallucinatory dream state. The plot sees characters Stephen and Bloom cross into Dublin's red-light district, where they experience anxious and erotic visions manifesting their secret fears and desires. In Homer's Odyssey, Circe is a beautiful witch-goddess who turns men into swine. When Odysseus tries to rescue his crew from her island, the god Hermes advises him to resist her magic spells. He becomes Circe's lover, showing how we may find wisdom by facing our shadow selves.
Pirjo Yli-Maunula says: "My way of working is very much process oriented where all the makers of the show determine what will come of it. My role as the director is to make chapter 15 of Ulysses, the given theme of mental well-being and the different propositions of the team members meet. Making a show is an adventure comparable to an odyssey. We are aiming to make an epic journey also for the audience. At this point that we are just about to start rehearsals all together I am horrified and excited but very trustful."
Nighttown is free to attend, but advance booking is required, with reservations open from 17 October on the Lumo Light Festival website: https://lumo.ouka.fi. The show is not recommended for children under 15 years of age.
Further information about Nighttown can also be found on the ULYSSES European Odyssey website: https://ulysseseurope.eu/episode/oulu.
For information about the full ULYSSES European Odyssey programme, please contact Ben McKnight: [email protected] / +44 (0) 7716 778 850 [if email is missing please refresh the page]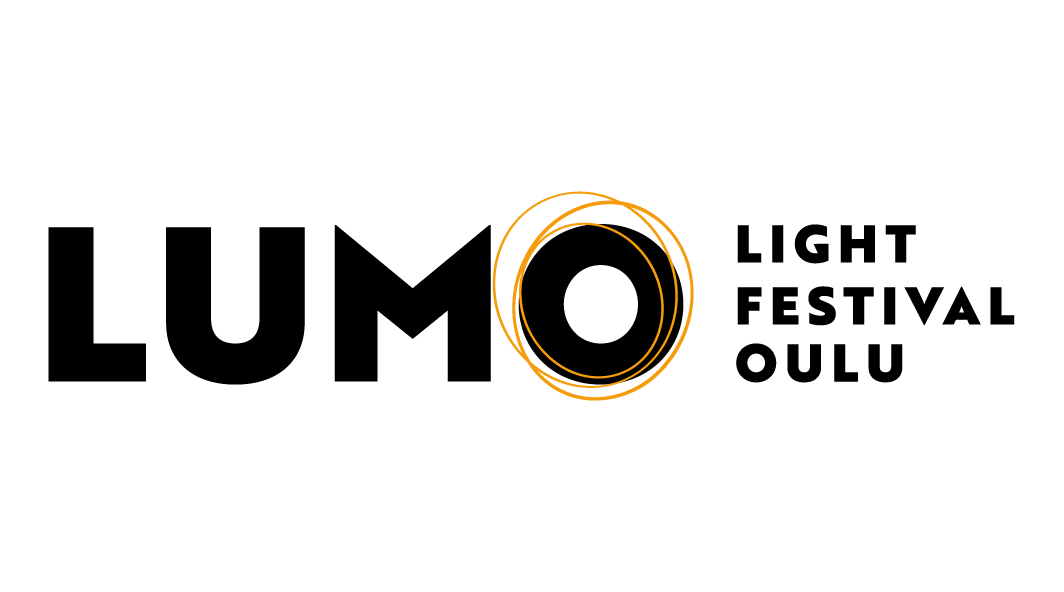 click logo
Notes to editors
About ULYSSES European Odyssey
ULYSSES European Odyssey is a three-year, transnational and multi-disciplinary programme inspired by James Joyce's landmark novel, which runs until June 2024. It includes public events, interventions and symposia in 18 cities in 16 countries: Athens, Berlin, Budapest, Cluj, Copenhagen, Derry-Donegal, Dublin, Eleusis, Istanbul, Leeuwarden, Lisbon, Lugo, Marseille, Oulu, Paris, Trieste, Vilnius and Zurich.
Highlighting the contemporary relevance of Joyce's work, partners in each city are taking one episode of Ulysses to explore contemporary issues facing Europe, including citizenship and democracy; migration; youth; Europe's ageing population; social media; food production and sustainability; education; religion and social co-existence; gender freedom; the environment; mental health; and neighbourhoods and community.
Cross-sector symposia in each city will result in chARTer 309, a new democratic exploration of the relationship between arts and society, to be published in 2024. 30 artist exchange residencies are also taking place, and 18 writers from different literary genres and each city have been commissioned to contribute to EUROPE-ULYSSES (working title), a new book also to be published next year.
ULYSSES European Odyssey was conceived and originated by Lead Artistic Partner ARTS OVER BORDERS (Ireland's acclaimed presenting body for cross-border arts festivals). They have developed the project with Lead Partner Netherlands-based Brave New World Producties (established after Leeuwarden-Friesland European Capital of Culture 2018 with the aim of investing in young artists through international collaborations in non-traditional settings), working with partners in each of the 18 cities. ULYSSES European Odyssey is funded through an award from the European Commission's Creative Europe Fund.
For further information, please visit the ULYSSES European Odyssey website, or email [email protected] [if email is missing please refresh the page].
ULYSSES European Partners:
Arena Ensemble (PT)
ARTS OVER BORDERS (IE)
Blaagaard Teater (DK)
Babes-Bolyai University, Faculty of Theatre and Film (RO)
Brave New World Producties (NL)
Budapest Brand nZrt (HU)
Commune di Trieste (IT)
CHORUS (GR)
Create.Act.Enjoy (RO)
Critical+Xwhy Agency (LT)
Fundación Uxío Novoneyra (ES)
gethan&myles and Collectif ildi ! eldi (FR)
Lumo Light Festival (FI)
Museo Joyce Trieste (IT)
Museum of Literature Ireland, MoLI (IE)
Noorderlicht (NL)
ONASSIS Stegi (GR)
Rimini Protokoll (DE)
Teatrul National Lucian Blaga din Cluj-Napoca (RO)
Vilnius City Museum (LT)
Yalan Dünya Films Ltd. (TR)
Department of Foreign Affairs, Ireland